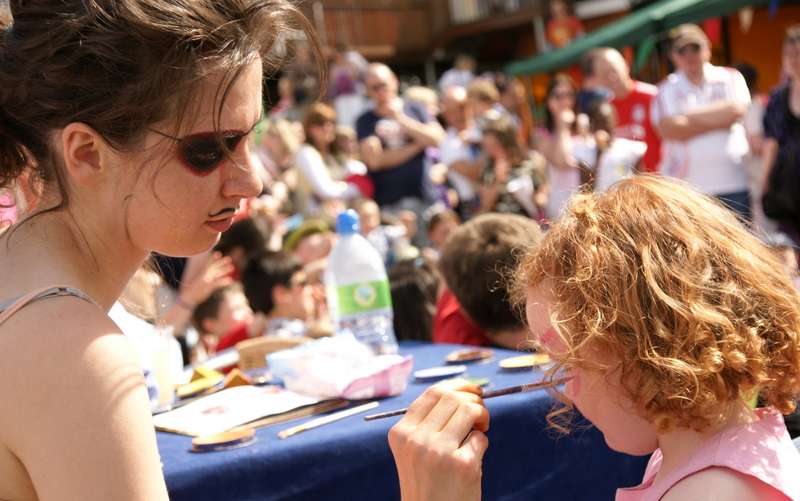 20 Mar

Glenn's 7 Top Tips for Organising the Perfect Summer Party

Sonix specialises in fun experiences, it's as simple as that! Whether it's a family fun day to reward and connect your staff, a corporate celebration or occasion, or a day out for the sports and social club, we have a range of options for you.

With up to 30 state-of-the-art bouncy castles, carnival games, giant garden games, entertainment for all ages, novelty foods including candyfloss and slush-puppies, and more, Sonix will provide all you need to help celebrate the summer season.
Glenns Tips
Choose the right venue for your do – depending on the type of event you wish to have, you will decide whether to use your office, a hotel or other appropriate venue – factors that will influence your decision includes: number of guests, budget size and accessibility
Have an alternative venue and/or options lined up for a rainy day – although we were blessed with last year's summer – it is Ireland and, well, you never know do you ?! Especially when you book an event this far in advance…which leads me to my next point
Book your party date as far in advance as possible! Not only do you want to give your colleagues as much notice as possible, you don't want to miss out on having the best and most fun equipment available to you. Our phones are hopping in March and April with clients looking to book a family fun day/summer party, so best to book it in now to avoid disappointment closer to the summer
Remember you are doing this as a recognition of your staff's hard work during the year, as well as a way to connect your people on a basic human level – children will light up any office environment or work-related gathering and the effect on morale is unbeatable
If you are catering, choose foods that are child-friendly, as well as adult-friendly – and remember the time of year it is too!
Include a mini-awards ceremony to give your event a sense of occasion – don't wait until Christmas to reward and acknowledge. It will keep up motivation levels throughout the year, not just when it comes to dishing bonuses at year end! Choose the summer party to mark the occasion in as fun a way as possible
Make the day even more memorable by encouraging people (or at least their children!) to wear fancy dress to the event. Having a Fancy Dress code is always a great conversation starter and a way to get to know people, particularly if your business units are spread out in different locations – run a competition for best dressed family! We can provide face painters to add the extra touch – for childrens and adults alike
If you would like to get a quote for one of our Family Fun Days, please get in touch with Fiona at fiona@sonix.ie or call 087-738-2090